Since the last time we wrote about it, there were two new episode released of The Mod Zoo podcast. If you saw any of our previous posts about this podcast, than you should already know who's responsible for its creation. If not, than let us remind you — this new modding podcast, which was launched back in August, was created by PC enthusiasts that you probably already know:
As with all previous episodes, the sixth and seventh episodes of The Mod Zoo podcast are available to download both from their official website and from the iTunes Store, where you can not only listen to it, but also subscribe to automatically get new episodes as they become available.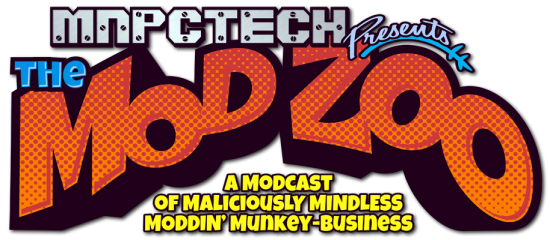 The sixth episode of The Mod Zoo modding podcast is mainly focused on PC cooling. The hosts of the podcast speak about cooling systems, which are installed in their PCs, their pros and cons, and why they chose them. This episode also features Josh Smith from Fractal Design, as a special guest. You maybe remember Josh Smith from a youtube video, where he tests the durability of Fractal Design's Define XL case with a 12 gauge shotgun.
The seventh episode of The Mod Zoo modding podcast is mainly focused on answering listeners questions and talking about future products and modding projects by MNPCTech. This episode's special guest is a modding enthusiast by the name of Craig Brugger from Losias.net, who is also know as craigbru. You may have heard about craigbru's epic, but still unfinished, modding project OSIDIAS, which uses carbon fiber as a building material.
Among other things, The Mod Zoo has also opened its official forum.
Source: The Mod Zoo