The Mod Zoo modding podcast, which was launched back in August, has already got to their fifth episode, which was recently released on their website. If you saw any of our previous posts about this podcast, than you should already know who's responsible for its creation. If not, than let us remind you — this new modding podcast was created by PC enthusiasts that you probably already know:
As with the four previous episodes, the fifth episode of The Mod Zoo podcast is available to download both from its official website and from the iTunes Store, where you can not only listen to it, but also subscribe to automatically get new episodes as they become available.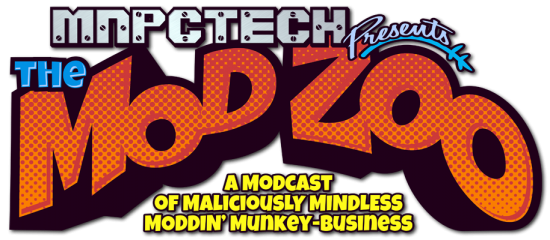 The fifth episode of The Mod Zoo modding podcast is mainly focused on acrylic and working with it. The hosts of the podcast have gone through all of the questions that typically arise from modding enthusiasts, who want to work with acrylic: polishing, cutting, gluing together, bending, etc. This episode also featured a discussion of E.E.L. Ambiense's modding projects: the finished BIO-A10 project, the still unfinished LilyPC project and the new project, that he made for Performance-PCs.
Source: The Mod Zoo